Q&A Chat with Pat Hardesty and Kara Back
January 26, 2021 @ 12:00 pm

-

1:00 pm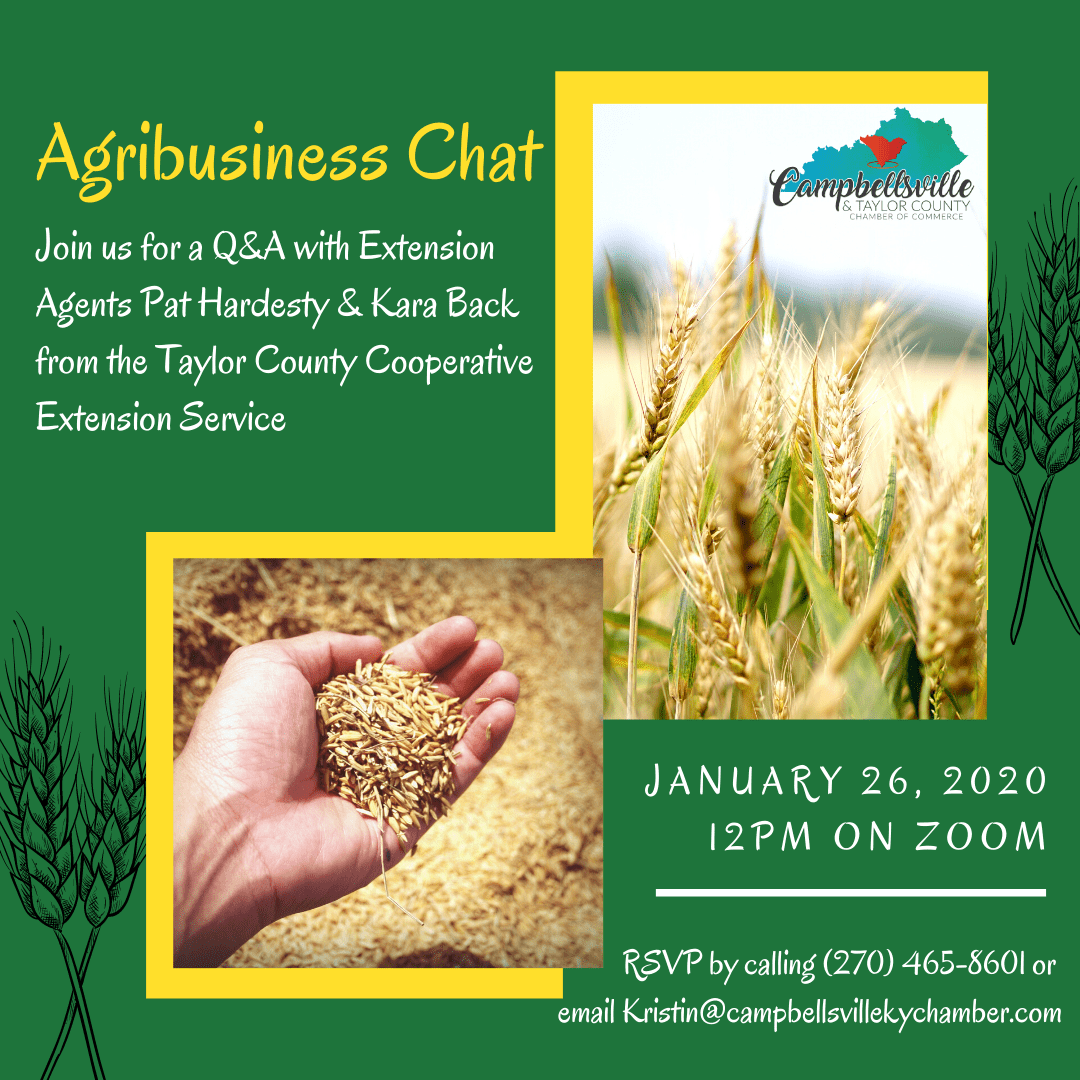 Would you like to learn more about the opportunities out there for first time farmers from organizations like the USDA and Dept of Agriculture?
Do you know about the resources available to right down the road at the Taylor County Extension Center? This month we are celebrating our rural roots and spotlighting agriculture and agribusiness. The Campbellsville/Taylor County Chamber of Commerce is teaming up with Extension Agents, Pat Hardesty and Kara Back to offer you an opportunity to get the information you may need to get started and/or expand in agribusiness.
Have you got questions – send them to us in advance so that we will have the answers ready.
Learn more about the advantages and benefits of to agriculture businesses.
Would you like to know how to get started? Every business is different, but you have great people here to help you.
Did you know that the KY Dept of Agriculture has a free webpage builder and that your farm can be listed on their online directories?
COVID-19 has not slowed down the Extension Center and the resources/trainings that they are making available for you. You will be surprised to know what is being offered to this community.
First Time Farmers – great info for you!